About us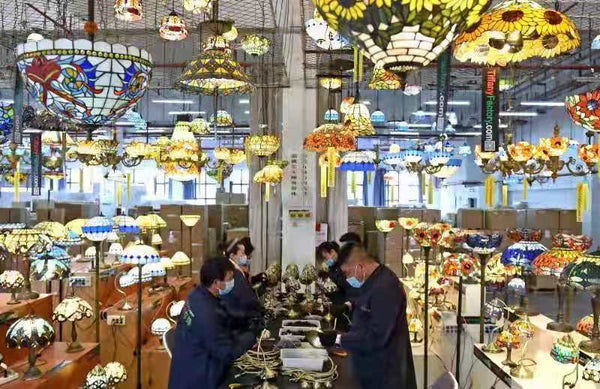 Introduction to Jiangsu Tiffanyfactory.com Limited

The company was founded in 2004. In the past 17 years, we have only focused on the design of color glass lighting and flower windows

Planning and production, a strong product R & D and design team and a US European Cooperative Design Center have been set up

There are more than 6500 color glass lighting and flower window products.

The products are sold to 36 countries and have 12000 square meters of operation centers, which become Tencent, Alibaba, Amazon is a major partner in the industry.

The factory has passed UL, CCC, CE, ISO9000, Amazon, SEDEX and other products, Quality management system and social responsibility factory inspection and certification. We have become Amazon in the industry.Authorized brand manufacturer.

We implement a full share incentive system for the purpose of listing on the main board of the United States within three years.Target, so as to cut into the huge market and cause of improving the artistic quality of human life. We welcome timely.Participation and cross-border cooperation.